About Celine Dion: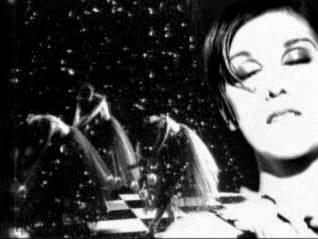 Name: Marie Claudette Celine Dion
Age: 31
Date of birth: March 30th, 1968
Place of birth: Charlemagne, Quebec, Canada Astrological
Hometown: Charlemagne, Quebec, Canada
Color of her eyes: Hazelnut
Height: 5 feet 7.5 inches
What She thinks Her Downsides Are: she is gourmand and sometimes inpatient
Lucky number: 5 (MINE TO!) [She keeps a nickel she found on the ground -minted in 1968- in a little bag]
Collects: Miniature cups, crystal objects, and shoes(she has over 1000 pairs.)
Favorite sports: She enjoys Roller blading, snow and water skiing, shopping, & golf. She just purchesed a golf coarse in montreal.
Favorite colors: Black, white, and red
Favorite female singers:Natalie Cole, Barbra Streisand, Janis Joplen, and Ginette Reno
Favorite male singers: Stevie Wonder and Michael Jackson
She plays the Piano.
Celine dropped out of school in the sixth grade.
* A Short Bio.
* Questionare from LTAL tour
* Celine Dion FAQ
* Celine on CNN
* Celine on BCC

---
Submited by: Hotspace


As celine stated in her "Let's Talk About Love" concert in Chicago, Sept. 14, 1998 (I attended that one :)): "I love to eat...most people don't believe me when I tell them this...they always call me 'Slim' Dion ::with a smile::". I found it to be very entertaining at the show.

Submited by: MHWGO51933@aol.com


1. Celine lost her voice in Sherbrooke, Quebec.
2. When Celine was either 3 or 5 years old but delivery truck backed up into her and she almost died because her brother wasn't watching her.
3. Celine's name comes from the Dis Moi Celine Hughes Auffrey hit song that her mother sang while pregnant with Celine.


Submited by: Frank Dotmusic


Superstar Celine Dion and her husband Rene Angelil are suing American tabloid the National Enquirer over a story claiming she is pregnant with twins.
The $20 million lawsuit was filed yesterday (February 28) at the Superior Court in Los Angeles. The singer's publicist Francine Chalout said: "Not only is the news false but the weekly gave the impression, as witnessed by the quotation marks, that Mme. Dion had revealed her pregnancy during an interview which, in fact, never took place." Chalout said the story has been very stressful to Dion because she has had to continually deny it, although the couple has publicly admitted they are trying for a child.
In an interview with Le Journal de Montreal, Dion's husband said the story is false but added: "She can hardly wait to get pregnant and the day it happens, we'll be the first ones to let people know." Dion is currently taking a two-year break from her career to start a family.
---
Q&A's By: Phillip Zonkel


Q: Was there a point when you were growing up that something clicked and you thought, I want to be a singer.
A: I was five. I went onstage at one of my brother's weddings and sang a couple of songs.
Q: And that was your first taste of performing?
A: No, almost everyday at home, my brothers and sisters would dress me up in a slip, high-heel shoes, flowers in my hair and a little bit of makeup. They would give me a little microphone and put me on the kitchen table, and I was entertaining them. It was amazing.

---
Back
snooze@tampabay.rr.com