ReQuest: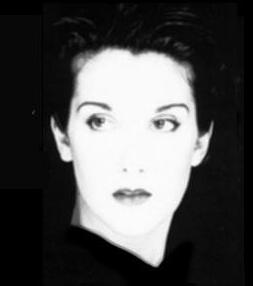 This is my list of things I want.
If you can help... please e-mail me at
snooze@tampabay.rr.com. Thanx!
1. A Celine Dion autograph.
2. Any pix of Celine you do not see on my page that aren't blurry:)
3. If you have met Celine I would love to hear the story.
4. If you want to please send me your Name and about how Celine Dion has helped you and/or what you love about Celine and if you would like a picture of u meeting celine or what ever ( must be under 200k ).
5. There is a list of 19 Celine cd's I don't have. If you know where I can get them please tell me!:) (The list is at the bottom of this page)
6. If you have written a biography about Celine please email it to me! So I can add it to my page! Thanx!

If you have any request or anything you would like to share with me you can FTP it at:

ftp.fortunecity.com
login: celine8 pass: celine8
Double click on the dir named Celine
---
Celine CD's I don't have:
1. La Voix da bon Dieu, 1981
2. Celine chante Noel, 1981
3. Tellement J'ai d'amoure, 1982
4. Chants et contes de Noel, 1983
5. Les Cheminsde ma maison, 1983
6. Du Soleil au coeur, 1983
7. Les Plus Grands Succe's de Celine Dion, 1984
8. Melanie, 1984
9. Les oiseaux du bonheur, 1984
10. Celine Dion en Concert, 1985
11. C'est pour toi, 1985
12. Les Chansons en or, 1986
13. Incognito, 1987
14. Vivre/Best of Celine Dion, 1989
15. Les premieres annes(sp?), 1993
16. Celine Dion a' L'Olympia, 1994
17. D'eux, 1995
18. Gold Album 1 & 2, 1996
19. C'est Pour Virvre, 1997
---
Back
snooze@tampabay.rr.com